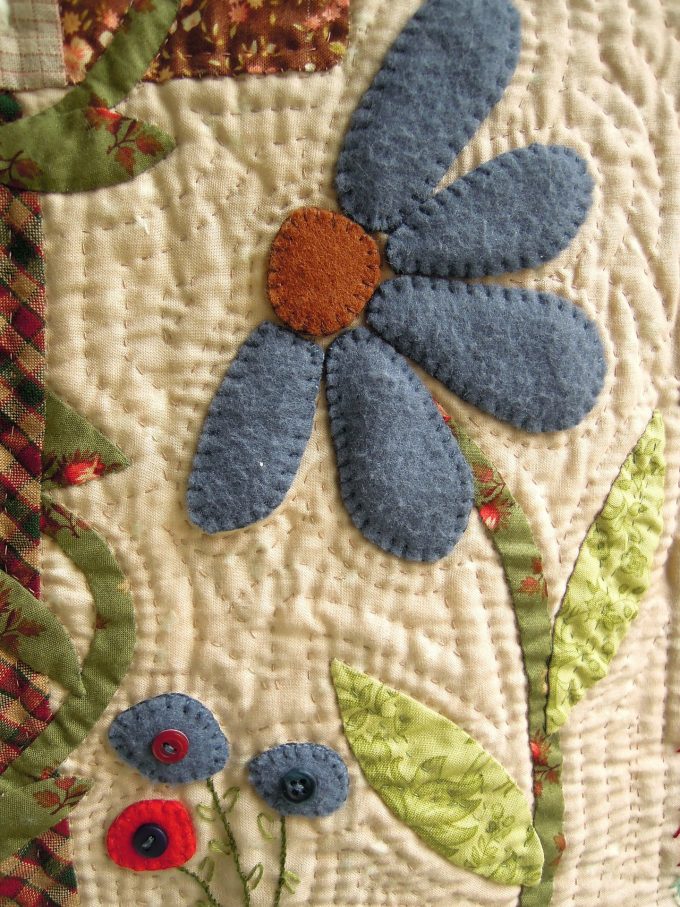 If you're scrambling to figure out what to give the artsy kids (or adults) in your life, or perhaps splurge on yourself, look no further. In addition to providing a creative outlet, these gifts will help your recipient by boosting their self-confidence and enhancing their problem-solving abilities.
Vinyl cutting machine
 You've seen them on TV and on Pinterest DIY boards, but do vinyl cutting machines really live up to the hype? The short answer is yes. In addition to making T-shirts and wine glasses, a Silhouette, Cricut, or other home vinyl cutting machine will allow your recipient to enter a whole new world of creativity. With the right blades, a crafty individual can make their own birthday cards, etch glass, die-cut stickers, and even emboss foil. Many offer the ability to cut fabric for quilting and other sewing projects.
Quilting kit
 There are few things in this world as cozy as settling into a featherbed and being wrapped in a heavy, handmade quilt. Unfortunately, this once necessary skill is all but lost on recent generations as big-box retailers offer inexpensive alternatives that simply don't stand the test of time. A quilting kit will provide the material and designs necessary to create a comfortable masterpiece that can be enjoyed for years to come. It's a skill that takes time to learn but will teach your recipient how to make handmade gifts their own giftees will cherish. 
Tabletop easel
 When your gift recipient is big on ability but short on space, a tabletop art easel is a thoughtful gift that shows you appreciate their talents. While there are many different types of easel, tabletop models are often less expensive and offer the opportunity for the artist to move from room to room when things get a little too crowded. Art-is-Fun.com offers more information on easels, including descriptions, uses, and suggested price range by type here.
Adult coloring books
 The Huffington Post reports that adult coloring books, while largely considered a modern-day fad, actually go back much further, to a time when Carl Jung made waves in the world of psychology. Not only do themed coloring books make a great gifts, they also work to calm the nerves and soothe the soul. As an added benefit, the patterns may serve as an inspiration for quilting projects down the road. 
Drawing tablet
 For the artist with one hand on a pencil and the other reaching for a more technologically-advanced way to create, a drawing tablet is the ideal gift. Hooked up to a large display, a drawing tablet brings ideas to life and allows for easy changes. Most are programmable to suit the user's specific needs and combine the best of both digital and pencil-to-paper arts. Tablet Under Budget lists the best graphic tablets for 2019 here.
Museum admission
 While the act of creating art is certainly fun and therapeutic, looking at other people's ideas serves as an inspiration for each new generation of artists. The North American Reciprocal Museum Association offers a membership program that provides free admission and member discounts at more than 940 historical, cultural, and art institutions throughout the United States, Mexico, Canada, Bermuda, and El Salvador. Click here for a current list of participating organizations.
Art/craft classes
 Even the most innately creative individuals need a little push from time to time. Your local craft store, community college, or arts association will be able to provide you with information regarding local art and craft classes and make a recommendation based on age and ability. A certificate for class combined with a starter set of tools needed is a beautiful gift.
 Giving the gift of creativity proves you care and have paid attention to your loved one's interests. And in addition to helping them refine their skills, you are giving them permission to let go of their everyday stresses and take a moment to themselves to simply be. And that is the greatest gift of all.